Clients
MUSIC
Robert Thompson
ROBERT THOMPSON has enjoyed a career unique among bassoonists since his highly praised recital debut in Carnegie Hall. He is a graduate of Yale School of Music and studied with Bernard Garfield, Harold Goltzer and Robert Bloom and for several years was Principal Bassoon of the Indianapolis Symphony Orchestra. He has appeared and recorded with many orchestras including the BBC Symphony Orchestra, the English Chamber Orchestra, the London Symphony Orchestra, the London Mozart Players, the Manchester Camerata, the Indianapolis Symphony Orchestra, the Milwaukee Chamber Orchestra, and the London Musici.
Composer Andrzej Panufnik wrote the 'Concerto for Bassoon and Orchestra' for Robert Thompson, who then gave acclaimed premieres of the work in Milwaukee and London with Andrzej Panufnik himself conducting. In 1987, in a historic first performance in the church of Father Jerzy Popieluszko (to whom the concerto is dedicated), in Warsaw, Thompson was received with great emotional response by the audience. On the occasion of the composer's 75th birthday just prior to recording the Concerto, Thompson performed the concerto with Mark Stevenson and the London Musici in St Martins in the Fields Church, London, with the composer present. The recent re-release of the recording of the bassoon concerto with the BBC SO under the composer's baton, to mark Panufnik's centenary, has received huge acclaim.
Thompson's performance and recordings with such major ensembles as the BBC Symphony Orchestra, the English Chamber Orchestra, the Cracow Sinfonietta and many others have earned superlative praise internationally.
A new box set of Thompson's great recordings (HTGCD 402) is a fitting tribute for his 80th birthday. For more information about the box set please take a look at www.heritage-records.com
If you'd like to find out more about Robert, please take a look at www.robertthompson75.com website.
Clara Rodriguez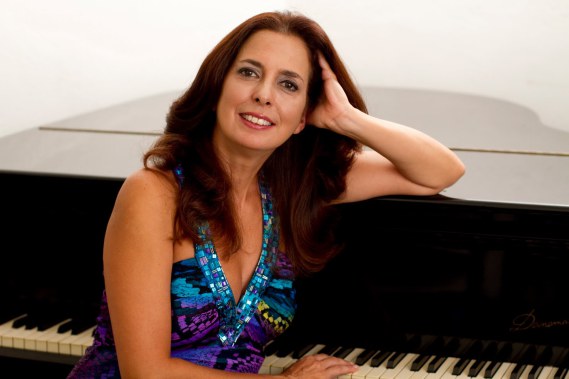 CLARA RODRIGUEZ is one of the most distinguished of the present generation of international artists. Since coming to London at seventeen to study at the Royal College of Music with Phyllis Sellick, she has performed to great acclaim as a soloist at Southbank Centre, Wigmore Hall, Barbican Centre and at St John's Smith Square. Clara has also studied with Guiomar Narváez, Niel Immelman and Paul Badura-Skoda.
She made her debut In Caracas, aged sixteen, playing Mozart Piano Concerto No 27 with the Simón Bolívar Orchestra under the baton of José Antonio Abreu; from then on her career as a concert pianist has taken her on tour in Europe, India, Egypt, Tunisia and the Americas. Reviewers have described her playing as highly expressive and sensitive with great technical clarity and stylistic intelligence
Clara has devotedly promoted the music of Venezuela, commissioning and premièring many works, including the Second Piano Concerto by Federico Ruiz, which she recorded with the Orquesta Municipal de Caracas and played in 2014 in the celebrations of the 39th El Sistema Anniversary. Her other recorded output includes her CD Venezuela on which she displays her innate feeling for the exuberant and toe-tapping cross-rhythms of her native music which she plays with great panache. Among her other CDs are Chopin's late works and a live concert from Caracas of Clara & El Cuarteto. Her CDs are regularly requested and played on BBC Radio 3 as well as networks worldwide and she has received glowing reviews of her concerts and her Nimbus label discography, which includes the piano music of composers such as Ernesto Lecuona, Moises Moleiro, Federico Ruiz and Teresa Carreño.
She has also successfully produced several shows combining words and music with visual effects such as Gypsy Ballade, Liszt in Petticoats and Concierto humor and has founded and directed three music festivals - The San Martin Theatre of Caracas from 1993 to 98 which took place in an area of the city where there had never previously been artistic events; Clara Rodríguez Bolívar Hall Concert Series London 2013 and A Legendary Piano Festival in Caracas 2013, and in 2014 edition there were ten piano concerti played with four different orchestras plus solo recitals.
Clara's concert programming has consistently contrasted traditional classical music with the output of South American composers and her recent concerts have included playing at Saint Martin-in-the Fields when she performed works by Bach, Beethoven, Prokofiev as well as music by Albéniz, Villa-Lobos, the Venezuelans Teresa Carreño, Luisa Elena Paesano, Luis Zea and the Argentinean Ariel Ramírez.by candlelight, which was received with a standing ovation from the large audience.
Clara Rodriguez is a repertoire adviser to the Associated Board of the Royal Schools of Music and has edited piano albums for Spartan Press Publishers.
Clara Rodriguez is a piano professor at the Junior Department of The Royal College of Music of London and is regularly invited to adjudicate piano competitions world-wide. For more information on Clara, please visit her website at www.clararodriguez.com
Leslie Howard
Associate Client
The Australian-born, British pianist, LESLIE HOWARD, made his debut at the age of 13, with Sergei Rachmaninov's Piano Concerto No.2 and made his debut with the Melbourne Symphony Orchestra in 1967. He has been resident in London, since 1972 since when he has toured extensively in Europe and Australia, acquiring a reputation as a virtuoso artist who was nonetheless guided by a scholarly mind.
He is widely known as a specialist in the music of Franz Liszt and he has devoted much time to performing, teaching and writing on his works. He has also shared his extraordinary understanding of this composer with students at a number of master-classes where his erudition and ease enable him convey the essence of Liszt's style. He recently completed one of the largest recording projects ever undertaken by a recording artist - that of the complete music for solo piano of Liszt, including all versions of his piano music and also the arrangements of other composers' work.
The last disc was recorded in December 1998, and released in October 1999, on Liszt's birthday. The result prompted the issuing of a Special Grand Prix du Disque honouring the massive accomplishment. This acknowledgement was in addition to no fewer than five other awards of the regular Grand Prix du Disque given in recognition of Howard's special place in the classical recording industry.
Leslie Howard was awarded a Member of the Order of Australia, AM, in Queen Elizabeth II's Birthday Honours in 1999, "for service to the arts as a musicologist, composer, piano soloist and mentor to young musicians". In 2000 he was awarded the Pro Cultura Hungarica Medal and Citation by the Hungarian Government, a rare honour for a non-Hungarian.
Leslie Howard teaches at the Guildhall School of Music and also gives master-classes at London's Royal College of Music and Royal Academy of Music. He is also frequently invited to sit on the juries of music competitions, such as the International Franz Liszt Piano Competition, and the Royal Over-Seas League's annual music competition.
Despite his close identification with the music of Liszt, he has also recorded works by others composers, proving himself especially persuasive in the music of Franck, Rubinstein, and his fellow countryman Percy Grainger. His large discography includes a two-CD set of works by Rubinstein, a recording of Tchaikovsky sonatas, music by Rachmaninov and two twin CD sets of the complete piano and orchestral works Liszt with the Budapest Symphony Orchestra directed by Anton Rickenbacher.
For future engagements see Diary section at www.leslie-howard.com website.
LEON BOSCH
Double Bass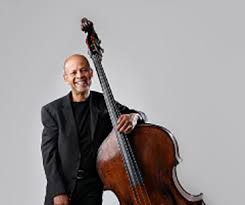 Leon Bosch is an internationally renowned classical double bass virtuoso. With over a dozen solo CDs to his name, he regularly commissions repertoire for the instrument, making recital and concerto appearances around the world.
He is professor of double bass at Trinity Laban Conservatoire of Music and Dance in London. But he also gives masterclasses in the US, Europe, South Africa and the Far East, and coaches young eastern European musicians at the I, Culture Orchestra in Poland and the young South Africans who make up the Miagi Orchestra. He also acts as a mentor for South African musicians worldwide.
Leon Bosch grew up in 1960s and 70s South Africa, the son of the political activist Jonas Fred Bosch – he himself spent time in a police cell for organising protests while at school. He left the apartheid regime there to come to study at the Royal Northern College of Music in Manchester after achieving the highest ever marks awarded for the B Mus performance examination by the University of Cape Town
Remaining in the UK – he is now a British citizen – he was soon appointed principal double bass with the acclaimed Academy of St Martin in the Fields. He left the post in 2014 to devote himself to his solo career, to teaching and to establishing his now thriving chamber ensemble, I Musicanti. He also conducts and has a passion for researching lost or forgotten music for double bass such as by the Catalan Josep Cervera and the Danish court musician, Franz Keyper. He was recently awarded an honorary Fellowship by his Alma Mater RNCM for services to music.
Away from music, Leon Bosch is a regular runner of marathons and holds a master's degree in international relations from Salford University.
WIGMORE HALL CONCERT
If you'd like to find out more about Leon, please take a look at www.leonbosch.com website.
THEATRE
Sam Dastor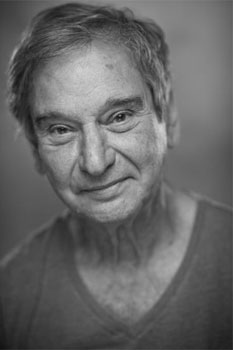 Over fifty years Sam Dastor's career has spanned theatre, film, television and radio. He studied English at Cambridge University before winning a scholarship to RADA. Soon after finishing his training he joined the National Theatre, then under the direction of Sir Laurence Olivier.
He made his London West End debut in The Tempest playing Ariel to Paul Scofield's Prospero in what became the longest run of any Shakespeare play in London's West End in the 20th century. His other London appearances include the world premiere of three of Simon Gray's plays Melon with Sir Alan Bates, Hidden Laughter with Felicity Kendal and Cell Mates with Stephen Fry and Rik Mayall.
For the Royal Shakespeare Company he has appeared in Timon of Athens and Tales from Ovid and on a world tour of The Servant to Two Masters which included a month at Kennedy Centre in Washington DC. Sam's most recent stage credit was Yes, Prime Minister at Chichester Festival Theatre, UK tour and the West End.
On television he has been seen in I, Claudius, Julius Caesar, Comedy of Errors, The Borgias, Space 1999, Blake's 7, Yes Minister, Mountbatten, The Last Viceroy and Fortunes of War with Kenneth Branagh and Emma Thompson. In 2002 he played St Paul in a documentary drama about the Saint's life for the BBC and the Discovery Channel. Most recently Sam has appeared in the BBC series Spooks and Yes Prime Minister for UK Gold.
His films include Made, Such a Long Journey, Jinnah and The Life and Death of Peter Sellers. On radio he has made innumerable broadcasts for Radio 3, Radio 4 and the BBC World Service including playing with Sir John Gielgud in Forty Years On and Ariel to his Prospero.
Sam has recorded many audiobooks, some of which have won Audiofile Awards in the USA.
His one man show of Shakespeare's Sonnets has been seen at several universities in the USA, Canada, Germany, Austria, the Czech Republic, Lithuania, Russia, Belarus, Denmark, Sweden, Norway, Poland and Spain as well as Westminster Abbey and the Rose theatre in London and Shakespeare's Birthplace Trust in Stratford-upon-Avon.
If you'd like to find out more about Sam, please take a look at www.samdastor.com website.
Contact:
Arts Media Consultant: Tony Barlow BA Hons, MIPR
Flat 4
15 Brambledown Road
Wallington, Surrey SM6 0TH
email: artspublicity@hotmail.com
Tel: +44 20 8401 1108
Mobile: +44 7711 929170